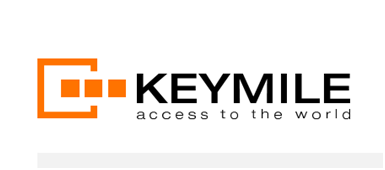 ASMOS – Network Management System for LineRunner
LineRunner ASMOS is the management system for all LineRunner systems.
By using LineRunner ASMOS, you can configure and monitor LineRunner DSL and LineRunner SCADA NG systems. An easy to operate user interface allows you to record and analyse the status of all your units quickly and affordable. With the configurable alarm system, you can set a priority for every type of malfunction report.
With the management SMU/SDU units you can connect one or several sub-racks via IP with your main station. A LineRunner ASMOS can manage up to 32 SMUs at a time.
The NMS can be installed on all commonly-available Windows PCs with Windows XP or Windows 2003 Server.
LineRunner ASMOS highlights
3 ASMOS versions for each particular application

LineRunner ASMOS

LineRunner ASMOS CT

LineRunner ASMOS Pro

GUI platform standard Windows PC

Database platform (ASMOS Pro) standard Windows PC or LINUX

Connection via RS-232 or Ethernet

Up to 4000 network elements per ASMOS Pro

Integrated user management

Client/server architecture

Up to 10 remote clients per ASMOS Pro server
The ASMOS versions
ASMOS CT

The craft terminal for local configuration of system components via a laptop.

ASMOS

The management system for medium-sized LineRunner networks. It can monitor up to 500 transmission paths from a main station and is installed on one PC.

ASMOS Pro

Network management for use in large installations. It consists

An ASMOS server that accesses the system components,

An ASMOS client that allows the user to carry out configurations and monitoring,

A database that manages the individual attributes of the units.

The database and server can be set up on different computers to enhance performance.